Winter Car Emergency Kit – 11 Things You Need To Own
I was driving down my road in Clinton Township, Michigan and I saw a nice little lady trying to stop her car and she ended up in a snow bank. I got out of my car, being the insurance agent I am, and asked if I could help. After getting her out of the snow bank using stuff from my car it got me to thinking.
This Winter is one of the worst we've had in a while. The month of January gave us more snow than what we see in an average Winter for Macomb County.
With this Michigan Winter not going away any time soon, Michigan Insurance Source has put together a list of things you must have in your car in case of emergency.  The first thing you need to do is make sure any necessary car repairs are taken care of and also make sure the gas tank is full at the beginning of any trip.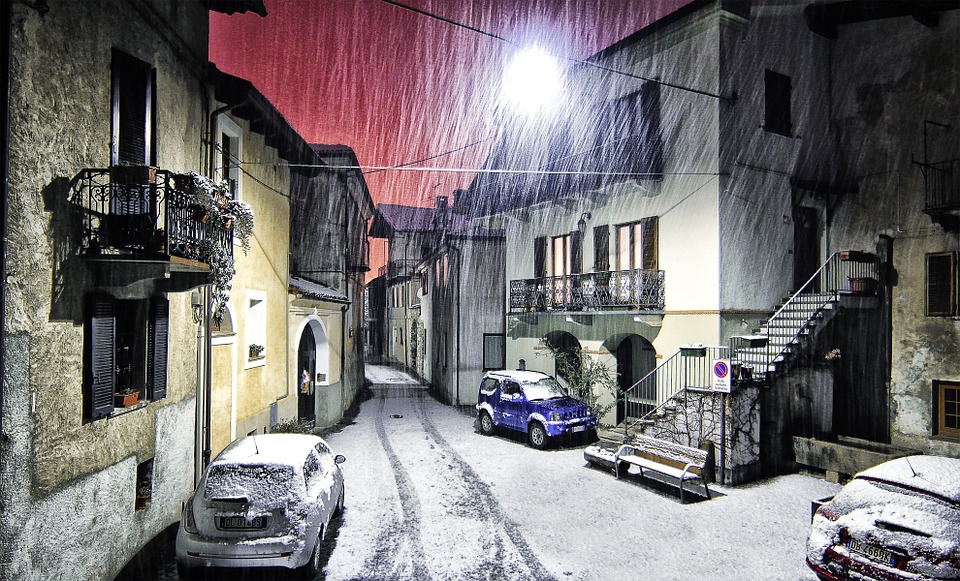 Here is our Winter Car Emergency Kit:
1. Cell Phone and Charger or Battery – An extra battery for your cell phone is a good idea, especially for those of us with smartphones that die quickly. Program your roadside assistance number in to your phone. So many times people will have a phone, but don't know who to call.
2. Hand Warmers, Matches and a Small Candle – These are great for making heat if you find yourself stuck in subzero temps.
3. Blankets – Blankets will provide an extra layer of warmth. You can also consider a sleeping bag.
4. Food– Protein snack bars and non-perishable food are a good
5. Water – Bottles of water are smart to have in the car all year long.
6. Shovel – Some stores sell smaller shovels that fit well in a trunk.
7. Flashlight/Flares – Pack a waterproof flashlight with extra batteries in case you find yourself stuck in a remote, dark location. Keep your batteries out of your flashlight until needed. Flares could help you signal someone if you have no other way of communicating.
8. Ice scraper – Hopefully you already keep this in your car, but just in case, this is a must have in a snowstorm.
9. First Aid Kit – Another item that is smart to have all year long.
10. A bag of Salt, Sand or Cat Litter – A bag of sand or salt can be helpful for two reasons, it can provide traction when trying to get unstuck as well as giving your car more weight in icy conditions.
11. Jumper Cables or Battery Booster/Jump Starter Pack – Winter brings cold and cold kills car batteries. Having a battery jump starter pack is the best that way if your battery is dead and you are alone you don't need another car to get back on the road.
What Happens when Winter is over?
Most everything in this kit can stay in your car year around. Just like the batteries in your fire detector you should check the batteries in your flashlight and make sure your battery jumper is fully charged.
I hoped this helped and check back in the Spring for a list of things you should have in your house when the power goes out.
Contact Us Today

We would love to hear from you! Please fill out this form and we will get in touch with you shortly.